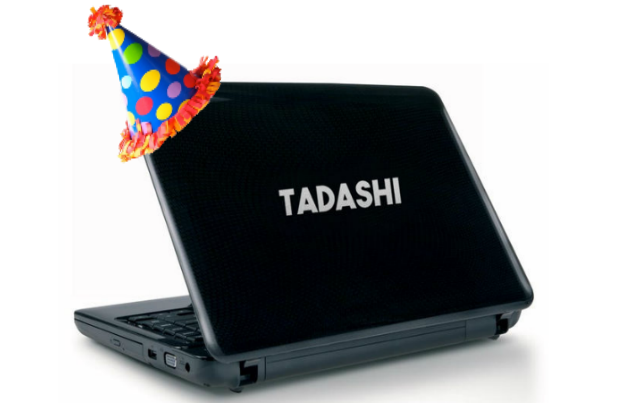 There is no description yet. Add a description.
Appears on these pages

of
Hello! I'm the founder of this lovely place, send all of your thanks to me through message wall...
See full list >
File history
Click on a date/time to view the file as it appeared at that time.
(Latest |
Earliest
) View (newer 50 |
older 50
) (
20
|
50
|
100
|
250
|
500
)
Date/Time
Thumbnail
Dimensions
User
Comment
current
03:45, March 16, 2019
800 × 600

(65 KB)

Designer TayTay (wall | contribs)
Reverted to version as of 18:58, August 18, 2015
02:04, January 15, 2019
512 × 509

(227 KB)

DinoBunnies (wall | contribs)
08:38, December 16, 2018
550 × 308

(271 KB)

Designer TayTay (wall | contribs)
16:58, November 26, 2018
540 × 284

(207 KB)

AbsolTheHiroPone (wall | contribs)
04:37, October 30, 2018
500 × 340

(19 KB)

Designer TayTay (wall | contribs)
22:45, October 26, 2018
500 × 500

(79 KB)

Plattenum (wall | contribs)
22:22, July 23, 2018
640 × 420

(202 KB)

Designer TayTay (wall | contribs)
Reverted to version as of 04:36, July 24, 2017
03:09, July 14, 2018
181 × 181

(18 KB)

Plattenum (wall | contribs)
09:07, June 25, 2018
1,920 × 1,080

(296 KB)

Designer TayTay (wall | contribs)
02:45, June 20, 2018
1,920 × 1,080

(284 KB)

Designer TayTay (wall | contribs)
13:39, June 8, 2018
720 × 720

(271 KB)

Plattenum (wall | contribs)
13:38, June 8, 2018
480 × 479

(225 KB)

Plattenum (wall | contribs)
05:23, June 2, 2018
674 × 525

(124 KB)

Designer TayTay (wall | contribs)
02:33, May 18, 2018
194 × 259

(73 KB)

Designer TayTay (wall | contribs)
21:19, April 8, 2018
982 × 863

(252 KB)

Pixdeen (wall | contribs)
05:38, March 1, 2018
1,920 × 1,080

(262 KB)

Designer TayTay (wall | contribs)
04:48, February 5, 2018
1,800 × 875

(299 KB)

Designer TayTay (wall | contribs)
03:11, January 31, 2018
1,800 × 875

(126 KB)

Designer TayTay (wall | contribs)
20:11, January 28, 2018
100 × 100

(2 KB)

Clickyourheart (wall | contribs)
20:10, January 28, 2018
500 × 500

(3 KB)

Clickyourheart (wall | contribs)
20:05, January 28, 2018
150 × 150

(37 KB)

Clickyourheart (wall | contribs)
15:36, December 18, 2017
256 × 192

(2 KB)

Clickyourheart (wall | contribs)
03:39, December 11, 2017
317 × 317

(15 KB)

Clickyourheart (wall | contribs)
02:36, December 11, 2017
336 × 340

(75 KB)

DinoBunnies (wall | contribs)
15:53, November 17, 2017
150 × 150

(37 KB)

Pararara (wall | contribs)
15:51, November 17, 2017
500 × 500

(254 KB)

Pararara (wall | contribs)
16:33, November 15, 2017
130 × 130

(24 KB)

Clickyourheart (wall | contribs)
00:46, November 1, 2017
800 × 566

(125 KB)

Clickyourheart (wall | contribs)
20:30, September 10, 2017
112 × 78

(701 B)

Clickyourheart (wall | contribs)
01:22, September 3, 2017
200 × 100

(30 KB)

Clickyourheart (wall | contribs)
04:38, August 20, 2017
400 × 300

(4 KB)

Designer TayTay (wall | contribs)
03:31, August 20, 2017
300 × 320

(51 KB)

DinoBunnies (wall | contribs)
20:25, August 18, 2017
220 × 185

(13 KB)

DinoBunnies (wall | contribs)
19:30, August 18, 2017
355 × 30

(10 KB)

DinoBunnies (wall | contribs)
07:14, July 30, 2017
1,920 × 1,080

(285 KB)

SnowGem (wall | contribs)
19:20, July 29, 2017
550 × 850

(97 KB)

Myeeek (wall | contribs)
21:11, July 26, 2017
600 × 451

(40 KB)

Designer TayTay (wall | contribs)
13:43, July 25, 2017
600 × 451

(63 KB)

Plattenum (wall | contribs)
04:36, July 24, 2017
640 × 420

(202 KB)

Designer TayTay (wall | contribs)
Reverted to version as of 18:56, July 24, 2016
04:36, July 24, 2017
640 × 420

(202 KB)

Designer TayTay (wall | contribs)
Reverted to version as of 18:56, July 24, 2016
02:38, March 14, 2017
600 × 451

(63 KB)

Plattenum (wall | contribs)
04:22, July 28, 2016
640 × 420

(30 KB)

Designer TayTay (wall | contribs)
Reverted to version as of 02:51, January 3, 2016
04:22, July 28, 2016
640 × 420

(30 KB)

Designer TayTay (wall | contribs)
Reverted to version as of 02:51, January 3, 2016
18:56, July 24, 2016
640 × 420

(202 KB)

Designer TayTay (wall | contribs)
01:53, April 2, 2016
213 × 237

(8 KB)

Plattenum (wall | contribs)
02:51, January 3, 2016
640 × 420

(30 KB)

Designer TayTay (wall | contribs)
09:24, January 1, 2016
1,920 × 1,080

(285 KB)

SnowGem (wall | contribs)
15:55, September 12, 2015
640 × 420

(30 KB)

Designer TayTay (wall | contribs)
15:52, September 12, 2015
320 × 199

(16 KB)

Designer TayTay (wall | contribs)
15:52, September 12, 2015
600 × 800

(34 KB)

Designer TayTay (wall | contribs)
(Latest |
Earliest
) View (newer 50 |
older 50
) (
20
|
50
|
100
|
250
|
500
)